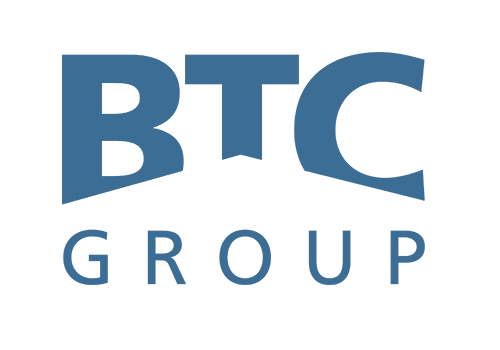 Terms and Conditions
TERMS AND CONDITIONS OF LETTINGS AND MANAGEMENT
In these Terms and Conditions of Business the following expressions shall have the following meaning unless the context otherwise requires:
"Tenant" shall mean any one or more individuals or corporate entities introduced by us or named as Tenant in the Tenancy Agreement or Lease or referred to in paragraph 4.10 herein.
"The Tenancy" shall mean the entire period that the tenant remains in occupation of the property including any extension or renewal or period of holding over whether by way of memorandum, agreement or otherwise.
"Rent" shall mean any payment to be made by the Tenant or the Agent(s) of the tenant for the use of the property whether expressed to be rent, a premium or any other form of payment, whether paid directly by the tenant or his Agent(s) or obtained from other means such as deduction of deposit or insurance settlement.
"Commission" shall mean the commission or fees, details of which are set out in section 4 hereof.
"BTC Residential" shall mean BTC Residential Ltd (trading as BTC Residential Estate Agents).
THE SERVICES

Let Only Service
a) Agree with you in advance a rent to be quoted for your property and market your property as appropriate at the agreed rental.
b)Introduce a prospective Tenant for the property.
c)Apply for appropriate references, either directly or through the use of an approved Credit Referencing Company, and apply where appropriate for a rent guarantee insurance policy under the terms and conditions of the insurers, subject to approval by their underwriters, unless otherwise agreed between BTC Residential and you.
d) Negotiate the Terms of the Tenancy between yourself and the Tenant and ensure that an appropriate Tenancy Agreement and Notices are prepared and signed by or on behalf of the landlord and the Tenant.
e) Collect and forward on to you any deposit (as stakeholder) paid by the Tenant against rent arrears or dilapidations.
f) Make all reasonable endeavours to notify the Local Authority and service companies (telephone, gas, electricity, water) of a change of occupant or user at the commencement of the tenancy. We cannot accept any responsibility for inaccuracies or delays on the part of the Local Authority or Service Company concerned. Please note that these bodies increasingly require instructions from a Landlord or Tenant as appropriate, not from an Agent.
g)In the event that you agree to a change of Tenant during an existing tenancy, we reserve the right to make an additional charge to cover the cost of taking references, arranging for any new tenant(s) to enter into the Tenancy Agreement and the service of any appropriate Notices.
Letting and Rent Collection Service
In providing the Letting and Rent Collection Service, in addition to the services outlined in the paragraphs a) to g) above, BTC Residential will:
h) Collect the monthly or quarterly instalments of rent on your behalf and forward net rents to your bank accounts or other nominated beneficiary.
i) Prepare and submit monthly or quarterly statements to yourself and/or you accountant.
j) Assist you to any claim to the Rent Guarantee Insurers where necessary including the provision of a facsimile facility for the sending of associated documents and claim forms.
Letting and Management Service
In providing the Letting and Management Service, in addition to the service outlined in paragraphs a) to j) above BTC Residential will:
k) Make all reasonable endeavours to notify the local authority and service companies (telephone, gas, electricity, water) of a change of occupant or user at the termination of the tenancy on the basis of f) above.
l) Arrange for the preparation of a basic inventory prior to the commencement of the tenancy, if required, and for the inventory to be checked at the commencement of the tenancy
m) Arrange for the inventory to be checked at the termination of the tenancy and a checkout report to be supplied. Any damage or dilapidations that may have occurred during the tenancy are recorded on this report. A copy of this is sent to the Landlord and Tenant who must mutually agree what amount (if any) is to be deducted from the dilapidations deposit.
n) Carry out a routine inspection of the property three times a year (if no serious defect requiring are inspection has been reported to us in the meantime) and report to you on each occasion. It should be noted that any such inspection and assessment of those defects which are brought to out notice would be of cursory nature and would embrace only apparent or obvious defects, and would not amount in any way to a structural or other survey. Any further inspection by structural, or us or other survey by a qualified body would be by special arrangement and subject to an additional fee. We shall not be responsible for any hidden or latent defects within the property.
o) Deal with day-to-day management matters including minor works up to a maximum of £250.00 for any one item without further inspection from you. In order to provide this service a float would need to be set up from the initial payment of rent and maintained at the agreed level from subsequent net rents passing from the Tenants to you. Please note that we are not able to arrange for any works prior to a Letting unless we are holding sufficient funds from you to cover the costs.
p) Deal with matter of redecoration, renewal, replacement or repair between £250.00 and £500.00 with your verbal authority (save in the case of an emergency and/or when it is impractical to do so). Except in an emergency whenever practical, estimates will be obtained and submitted to you for works likely to cost more than £500.00. Upon receipt of you approval of such estimates we will organise and inspect works in excess of £500.00 for an additional administration fee of 12% (inclusive of vat) of the cost. Such charge will be deducted from any monies received by us on your behalf unless payment is received from you direct.
q) Put in hand any cleaning and repair works arising from the schedule of dilapidations as outlined in l) above (subject to availability of funds held on your behalf) and obtain estimates for major works if appropriate. We will submit the same to both the Landlord and Tenant.
r) Arrange and pay from rent received for any cleaning and minor repairs on a change of tenancy during our management appointment.
s) When managing a property let by another party, BTC Residential will require copies of the tenancy agreement, inventory, appliance guarantees or warranties, references and any other relevant notices or documents relating to the property. We will also require a set of keys for the property for emergency purposes.
Unless otherwise agreed in writing in advance, our appointment as Managing Agents is for the duration of the tenancy as defined in these Terms and Conditions of Business, subject to three month written notice to terminate on either side. In the event such termination takes place, BTC Residential remain entitled to commission for introducing the tenant(s).

GENERAL INFORMATION

Rent
Unless otherwise agreed, the rent quoted to a tenant by us on your behalf will be inclusive of all outgoings for which you are liable as a Landlord such as ground rent, service charges etc, but will exclude gas, electricity and other fuel charges, telephone, water rates and council tax (or any other charge that may replace it) which are payments for which the tenants is in most circumstances responsible for.
Dilapidations Deposit
BTC Residential does not hold as stakeholders and deposit for damages or dilapidations, and therefore will not be responsible for the return of any deposit monies at the termination of the tenancy.

Inventories
Where BTC Residential are expected to undertake and record an basic inventory we do so on the strict understanding that we hold no responsibility for the accuracy of the inventory or its contents, and that any inaccuracies or the omissions are the responsibility of the Landlord. Should you require a formal inventory then an inventory clerk will be appointed at a cost of £120 inclusive of VAT upon your verbal instructions.

Rent Remittance
The UK banking system is such that it can take up to 10 working days to clear funds paid to us by means of standing order and to transfer them (less fees and other monies due to us) to you account. Any monies dispatched will be without prejudice to final clearance.
Insurance
The property and its contents should be comprehensively insured to include third party and occupiers liability risks. Failure to inform your insurer that the property is let could render the policy void. You should obtain detailed advise from your insurers as to the nature of the cover required.
Tenants deposits
In the event of collecting a deposit from a tenant, the tenants deposit will be lodged with a deposit protection scheme. In the vent of us holding the deposit this will be held in our separate client account. Please note, our client account is not insured and it will be our client's responsibility to insure independently.
Leasehold Property
If the property to be left is leasehold, it is the Landlord's responsibility to ensure that (1) any intended letting is permitted under the terms of the lease; (2) The intended letting is for a period expiring prior to the expiry of your lease; (3) The written permission of your superior Landlord is obtained and Licence to Sub-Underlet is granted if necessary.

Mortgages
Where a property is subject to a mortgage or loan, it is the Landlord's responsibility to ensure that written permission is obtained from the mortgages and/or lender. We require you to confirm that you have obtained this permission in writing. Please note that applying for permission after a tenant has been found could prejudice the tenancy. Some tenants may also request sight of written confirmation that permission has been granted.
Ownership
Authority to let the property should be obtained from any joint owner(s) who should be named in the Tenancy Agreement. Where any party comprises more than one person the obligations and liabilities of that party under this agreement shall be joint and several obligations and liabilities of those persons
Contractors
We will endeavour to use any contractor specified by you, but cannot guarantee to do so, particularly in an emergency. Whilst exercising all due care and attention in our choice and administration of contractors we cannot accept any responsibility for any loss or damage caused by the neglect or default of any contractor.
Keys for Contractors

In the event of contractors being appointed by you, keys must be collected from the designated office of BTC Residential between the hours of 9.00 am and 5.00 pm Monday to Friday and only by prior appointment. Should you require us to wait at the property instead, then an attendance charge of £25.00 inclusive of vat, per hour will apply.

Complaints
In the event of any clients having any disputes or complaints towards the company. We encourage clients to make a formal complaint via email to the management and directors of the business. This can be emailed to officemanagement@btcint.com
Furthermore, if any clients want to take any disputes or complaints further they are able to lodge a complaint with property ombudsman. The contact details of the property ombudsman that BTC belong to is www.tpos.co.uk, 01722 335458.
Bank Interest
All monies handles through are designated client accounts, whether as a working float or rental transfer, will not accrue any interest payable to either Landlord or Tenant. Any such interest payable by the bank will remain the property of BTC Residential.
Client Money ProtectionKeys
We require four sets of keys for your property. If you are unable to supply four complete sets then we will have them cut at your expense. We recommend that if there are any lost or accounted keys to your property, locks to be changed before a tenancy commences. BTC Residential cannot be held liable for lost or unaccounted keys it may be necessary for you to provide BTC Residential will the letter of authority for some security keys to be cut.
Instruction to Solicitors
Should any arrears or breaches of contract be brought to our attention, you will be informed as soon as is reasonably practicable. Thereafter you become responsible for instructing your own solicitor as necessary and for all fees and charges involved. We cannot take legal action for you as the tenancy is between you and your tenant(s), nor can we accept liability for arrears and breaches of covenant.
Courts and Tribunals
Applications for fair rent or preparation for, or appearance before the Rent Officer, Rent Assessment Committee or any other court or tribunal will be by special arrangement and subject to additional charge that will be agreed with you in advance.

Income Tax and Corporation Taxes 1988
The Landlord is responsible for notifying the Inland Revenue of the tenancy. Income from the letting UK property is subject to UK income tax, even if the Landlord is resident abroad, whether the non-resident Landlord is an individual, an overseas registered/resident company or an overseas resident trust. BTC Residential will not let and manage property for non-UK resident Landlords. You hereby indemnify BTC Residential against any action as a result of your omission to notify BTC Residential of your non-UK residency at any point. We reserve the right to immediately suspend the management of any property where it is reasonably felt that the Landlords UK resident status may have changed.
Landlord and Tenant Act 1987
We are obliged to include your full name and address on all rent demands. We must provide the tenant with an address within England and Wales to which notices (including Notices in Proceedings) may be served upon you. We will require this information before a tenancy commences. If the information first provided changes during the tenancy we must be informed immediately.
Furniture, Furnishings, Gas, and Electrical safety Regulations and Requirements
We draw to your attention your obligation relating to the Furniture and Fittings (Fire) (Safety) Regulations 1988 amended 1993, The Gas Safety (Installation and use) Regulations 1994 and the Electrical Equipment (Safety) Regulations 1994 all of which impose important requirements upon Landlords of residential property. Please ensure that you are fully acquainted with your liabilities under the regulations and ask for further advice or guidance should you require it. Please note that B.T.C Residential are obliged to refuse to take on a property where the furniture, furnishings, gas installations or electrical equipment do not comply. Your acceptance of the Terms and Conditions of the Business will be deemed as having indemnified BTC Residential against any liability occasioned by any breach of any of the regulations mentioned above.
COMMISSIONS, FEES and CHARGES
Letting Service

BTC Residential is 8% (inclusive of vat) of the total rent payable for the first full year of the tenancy, payable in advance at the commencement of each Tenancy, thereafter at a rate of 6% inclusive of VAT for any extension or renewal payable in advance at the commencement of the renewal/extension period. Where a new tenant(s) is introduced to follow on from a previous Tenancy, the full commission of 8% inclusive of VAT will apply.
Our minimum Letting Service Commission is £480 inclusive of VAT.
Letting and Rent Collection Service:

BTC Residential Commission for their Letting and Rent Collection Service is as specified above plus an additional 2% for the entire Tenancy including renewal/extension periods payable from and at the same frequency as rent received.
Letting and Management Service

BTC Residential Commission for the Letting and Management Service is as specified above plus an additional 5% (inclusive of vat) for the entire Tenancy including renewal/extensions periods payable from and at the same frequency as rent received. Summarised as 13% (8% + 5%) inclusive of vat.
In cases where we are not employed to collect the rent throughout the tenancy, it is our policy to receive the initial rent payment, or payments from the Tenant in order to meet our BTC Residential. This may include renewal/extensions periods.
Tenancy Agreement:

Unless we are instructed otherwise we will use our standard form of Tenancy Agreement and Memorandum. Although our documents are reviewed and updated regularly, we must advise you that we are not solicitors. You should consult your own solicitor if you require further information about rights and obligations as a Landlord.
Inventory

The charge for preparing an inventory and or checking in and out is £120 inclusive of vat
Sale of Property:

In the event that a Tenant, any associated party or any person introduced at any time by BTC Residential purchases the property or any interest in it (either after entering into Tenancy Agreement or otherwise and whether by transfer of the Landlord's interest in the property or the grant of a lease) the commission on the sale on the rate of 1.75% inclusive of VAT of the sale price should be payable to BTC Residential on completion of the sale. In the event that a third party purchases the property or any interest in it and the tenancy is to continue, then your liability to pay the Lettings and
Management Commission continues unless the purchaser enters into an agreement with BTC Residential on the same terms as your own, and BTC Residential agrees to enter such agreement. BTC Residential reserves the right to refuse to enter into such agreement for any reason whatsoever.
Variations and Jurisdictions

Variations to the BTC Residential Terms and Conditions of Business will only be valid if agreed in writing with the Manager of the BTC Residential office dealing with the Lettings and/or Management of your property. Acceptance of these Terms and Conditions of Business forms a binding legal agreement in accordance with English Law and is subject to the jurisdiction of English courts alone.
Liability of a Landlord to Commissions, Fees and Charges:
Commission and any other charges are due to payable by the Landlord in accordance with paragraph 4 hereof on any letting of the property to a Tenant and references to the Tenant include
Any "associate" of the Tenant as defined in section 303(8) of the Income and Corporation Taxes Act 1970
any close company as defined in section 282 of the Act in which that person or any associate as defined is a participator as defined in Section 303(i) of the Act.
Any company (or any connected person or entity of the company), which shall be the employer, former employer, guarantor, or former or proposed guarantor of that person. Where the Tenant is a company, any person employed by the company or for whom the company is, or has become, or proposes to become guarantor for the and includes any company which is a holding company of the company or subsidiary company of the company or as member of the same group, as defined in Section 272 of the Act, as a company.
Any person or entity introduced by the Tenant or the occupier of the property
Penalty Charges

Once the Landlord has accepted an offer verbally or in writing, we shall draw up agreements and take up references.
Please see a copy of our Tenant Fees
here.
Please see a copy of our complaints procedure
here.