Published: 18/05/2023
By Ricky Sodha
News about the UK property market abounds. Articles across the media report the latest statistics and announcements that impact the lettings market and landlords' decisions regarding building their portfolios. For example:
The Bank of England reports an increase in mortgage approval rates.
Rishi Sunak signals the potential return of the Help to Buy scheme.
The timing of the introduction of the Renters Reform Bill.
Rents are continuing to hit all-time high levels.
The supply of properties for rent continues to weaken.
The forecasts for when inflation and interest rates will decline are mixed with some commentators seeing further hikes in rates in May before prices start to decline later in the year, which will add fuel to property prices.
These market conditions, coupled with taxation reforms, changes in legislation and regulations, and higher interest rates, mean that landlords need to take a long-term view and seek the advice of experts when it comes to building their property portfolio.
BTC's director, Ricky Sodha comments:
"With the demand from tenants continuing to grow, landlords can take advantage of buying cheaper property and securing better tenants at the moment. On balance, we recommend buying flats for better long-term return and letting to families who make good tenants. Even though borrowing is currently expensive, it's also a good time for landlords to capitalise on the rental market."
Many landlords may be concerned about recent reports of landlords selling up but turnover in the lettings market allows room for new entrants to come in. The press would have us believe that these sales are purely because of the pressure on profitability, but there are multiple reasons landlords sell, which we looked at in this blog post:
Helping Landlords Navigate the Challenges of the Private Rented Sector
.
Seek Advice from the Experts
Local Knowledge is of Paramount Importance
When it comes to seeking advice, BTC's experts are on hand to advise on the local market conditions in London, specific requirements for selective licensing in particular councils, and by managing your property portfolio on your behalf. With four decades of experience, we understand the best strategy for building a profitable property portfolio.
In order to maximise rental income and capital growth, it is important to invest in properties in high-demand areas with strong rental yields and a stable market. This will involve conducting research on local rental prices, vacancy rates, and property values, and working with us to identify potential investment opportunities.
Besides location, it is also important to consider the type of property and the target demographic of renters. For example, investing in properties that are suitable for families may provide a stable source of rental income, while properties targeted towards young professionals may provide higher rental yields but also involve more frequent turnover.
Mortgages
We recommend shopping around when re-mortgaging existing properties and finding the best deal on new investment properties. Despite the increase in interest rates in recent months, the lack of supply is supporting property prices in many areas. This may provide an opportunity to release some equity to support a new investment.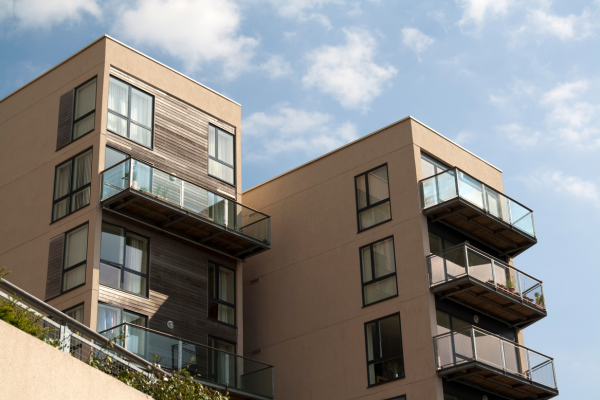 Financial Planning
Every landlord's financial situation will be different depending on their goals. The taxation environment for landlords has undergone significant changes with the Section 24 decisions. We highly recommend seeking advice from a qualified tax specialist on the best structure for your investments.
Talking to your accountant and your financial adviser will also put your property portfolio in perspective in relation to your overall financial position. They will help you look at the longer term, as reacting to volatile situations may lead to costly short-term decisions. A financial adviser will analyse all your assets and compare the expected returns from your property portfolio with alternative investments in stocks, bonds and cash, helping you to make an informed decision.
Summary
Take the long view
Seek advice from experts
Evaluate the merits of each property individually
In conclusion, building and growing a buy-to-let property portfolio in the current economic climate in the UK requires careful consideration of a range of factors, including the state of the economy, the location and type of properties, the financial aspects of the investment, the tax implications, and the long-term strategy. By staying up-to-date on the latest trends and working closely with a team of experts, investors can maximise their returns and achieve their goals in the buy-to-let property market.
BTC is one of the longest-standing trusted advisers to landlords in the London area with experience of managing, letting and investing in properties spanning both periods of both economic growth and recession, and times of high and low interest rates. This gives us a unique advantage over new agents in the market and provides our clients with peace of mind, as our advice is based on long-term experience.